BRIEF // After the fun we all had on the
Touchwood wrapped Elderflower Tripel
, Garage Project wanted something even more special. A trip into the heart of the dark heart of the old South Pacific, the beer would feature coconut sugar, toasted coconut, roasted plantain, and be brewed using breadfruit and Tahitian vanilla.
With the story of the ill-fated HMS Bounty tying things together we decided to split duties with Flying Whities covering the exterior wrap, tap badge and gold motif illustration, and bringing on friend and Wellington illustrator 
Paul Tobin
to provide some swarthy, golden age illustrations for the interior.
The beer featured a hidden gold foil, triple embossed interior label, a two-sided full-colour wrap, a gold sticker holding it all together and some beautiful custom hand burning and rough-upping from the brewery pack crew.
A true treasure map to the goodies inside.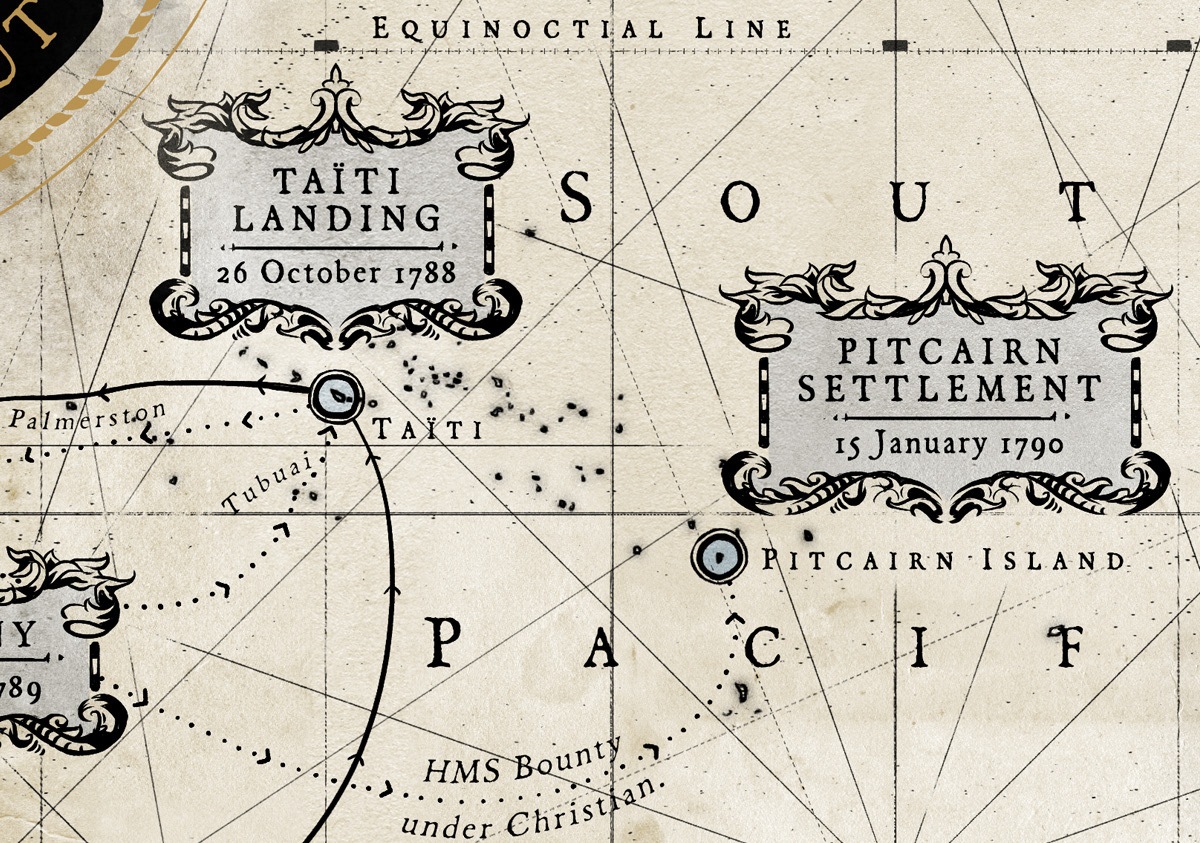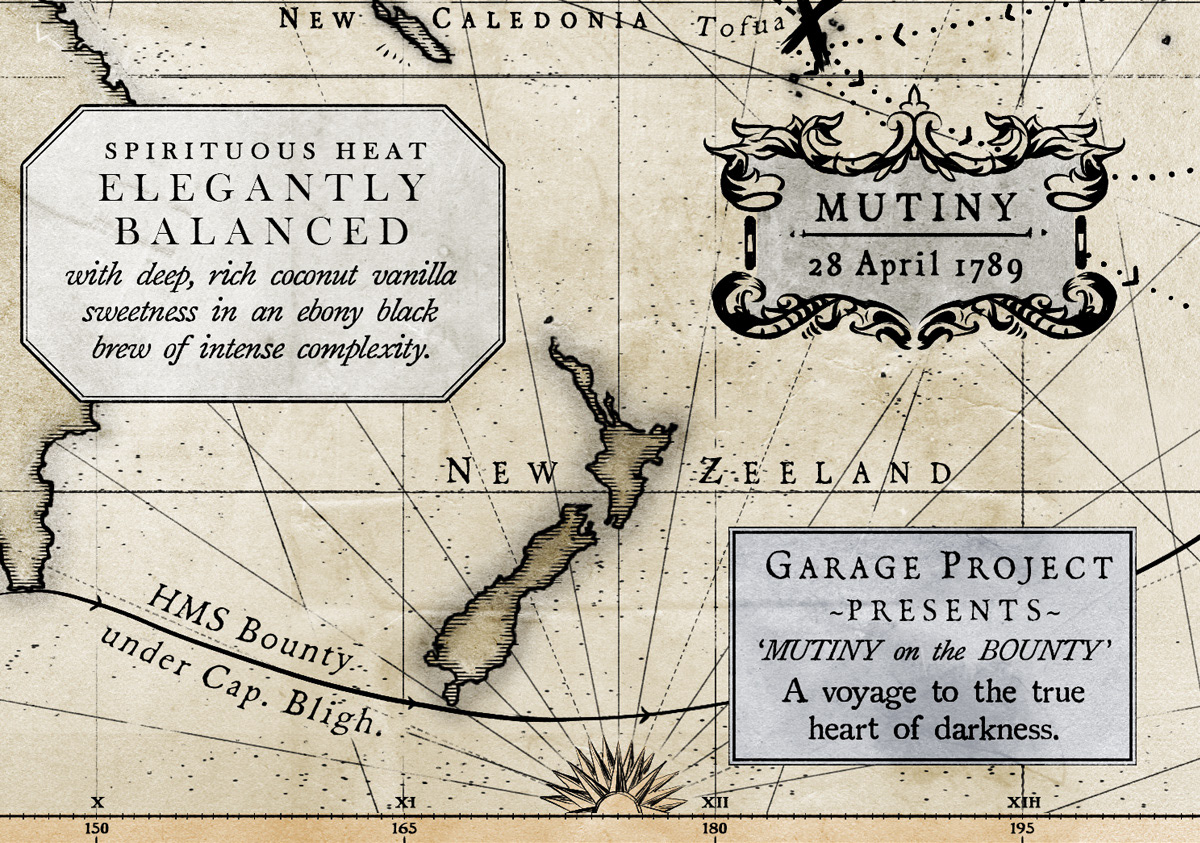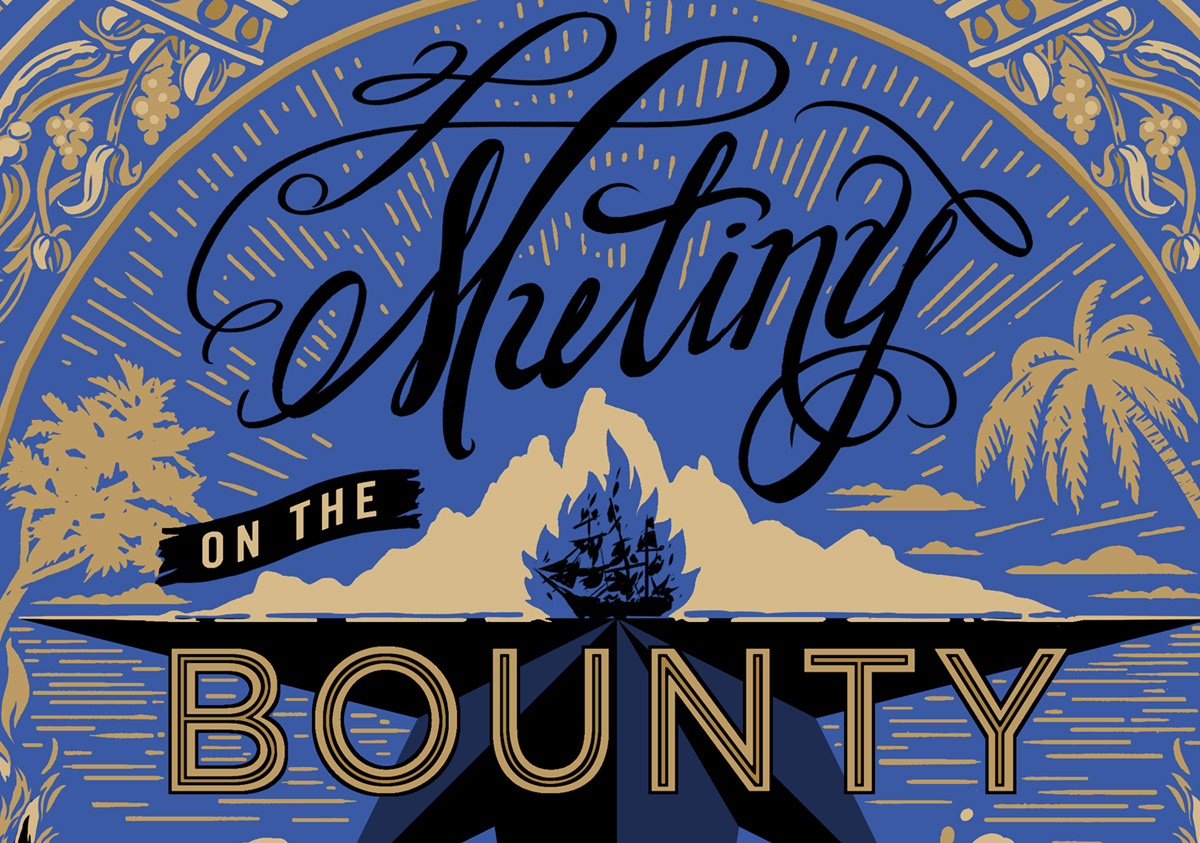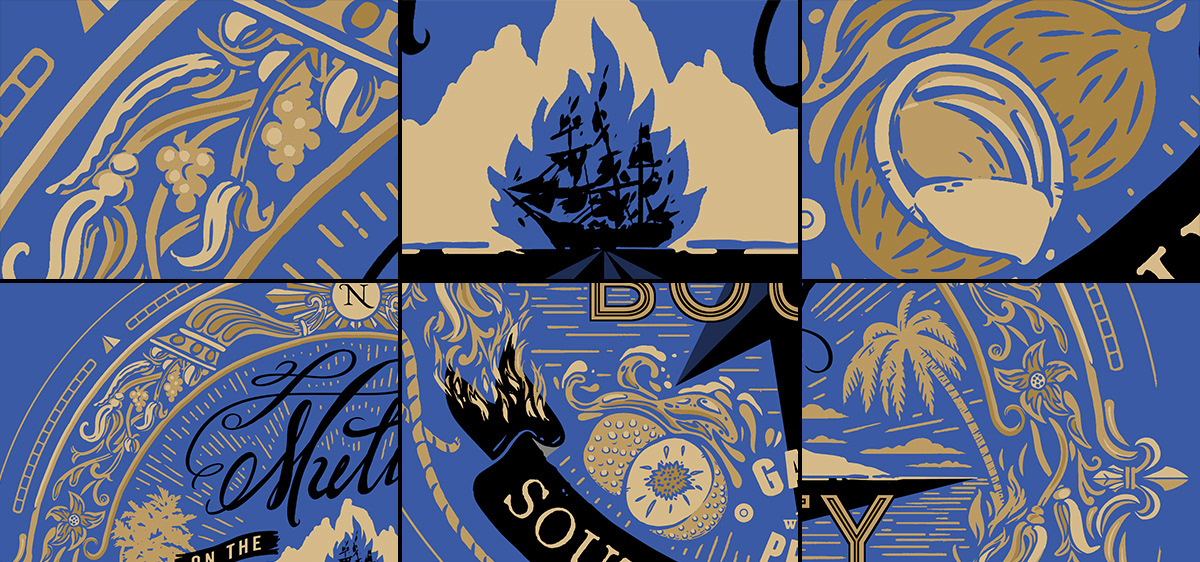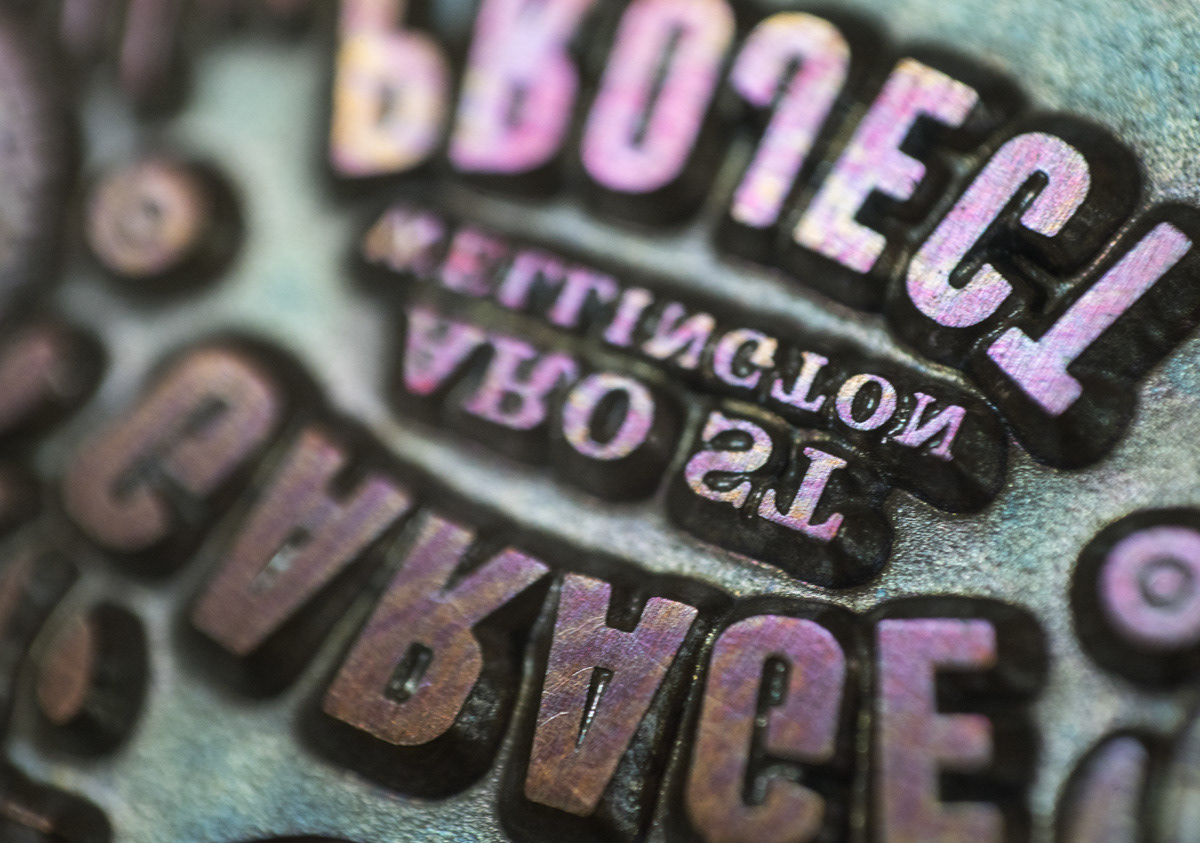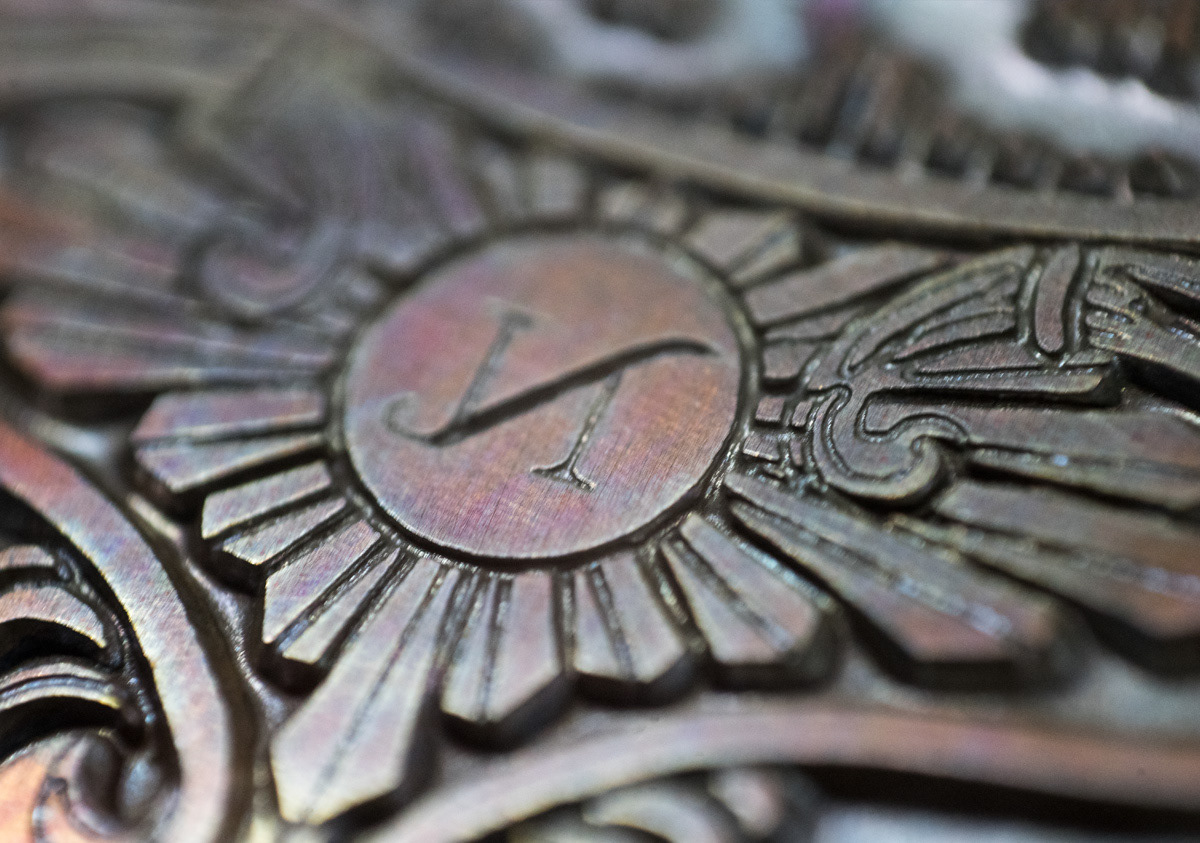 When we produced
Touchwood for Garage Project
we put the heavy illustrative work on the exterior of the bottle wrap, this time we wanted to play off the treasure map graphic and leave the artwork for those brave enough to explore the depths we go to.
Paul Tobin
did the lovely illustrations.