BRIEF // 
An ambitious new drinks format for a crowded American drinks market brought Qula to our door in search of a bold, 'hell yeah' solution. Tim worked with the Qula crew to find the why of it, the things that excite and inspire them and the best approach to grab consumers attention. 
Each  Kombucha flavour was associated with an inspiring creative clic, from 80s/90s Venice skate pioneers to Ska and Reggae musicians, Laurel Canyon hippies, or Peyote vision questers. Illustrators from around the world were head-hunted for their concept-cohesiveness, beautiful art was made and then everything was wrapped in a bold but clean branding wrapper.
The ultimate goal is to help get Qula fans healthier with Kombucha goodness, while also avoiding the impact production, shipment and refrigeration of glass and single-use bottles normally used by the drinks industry. Change your Water - Change your World.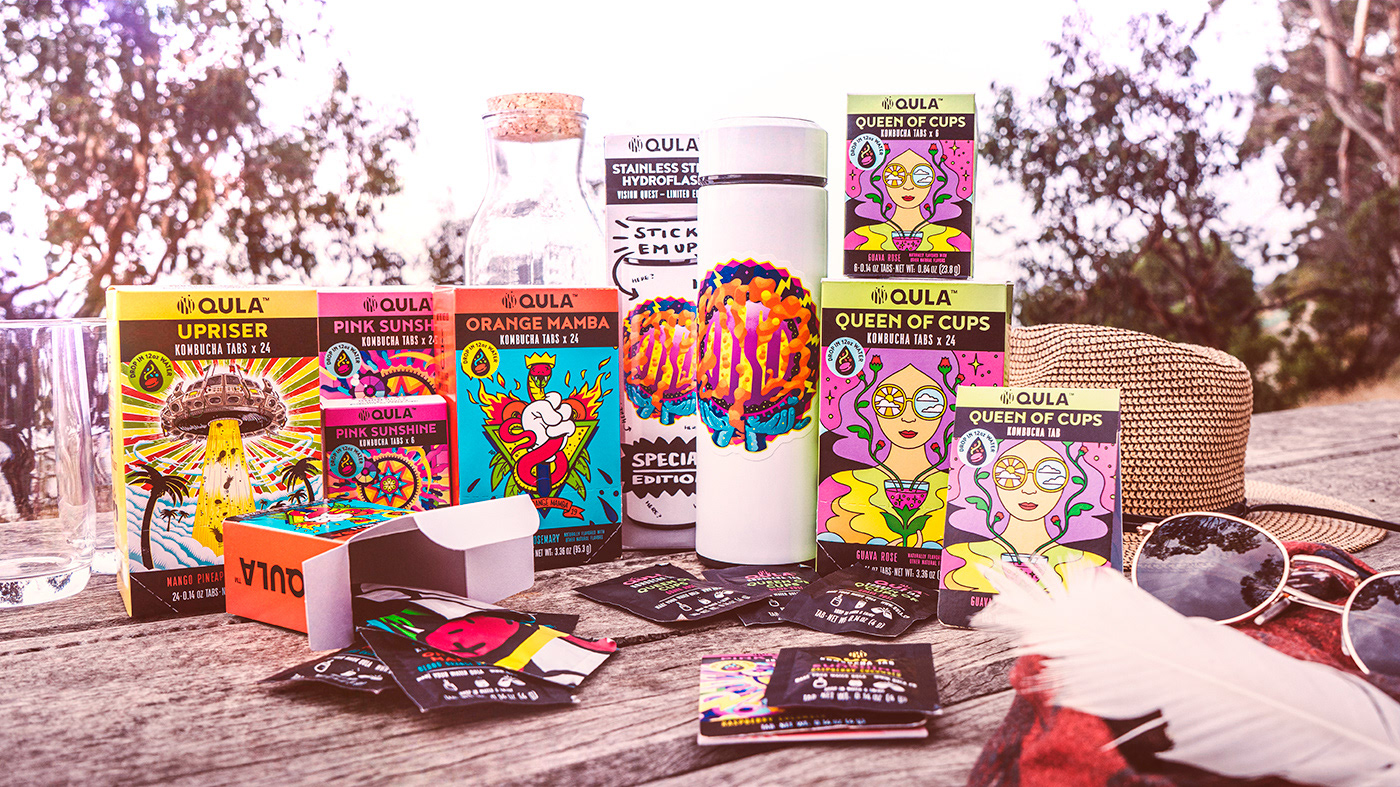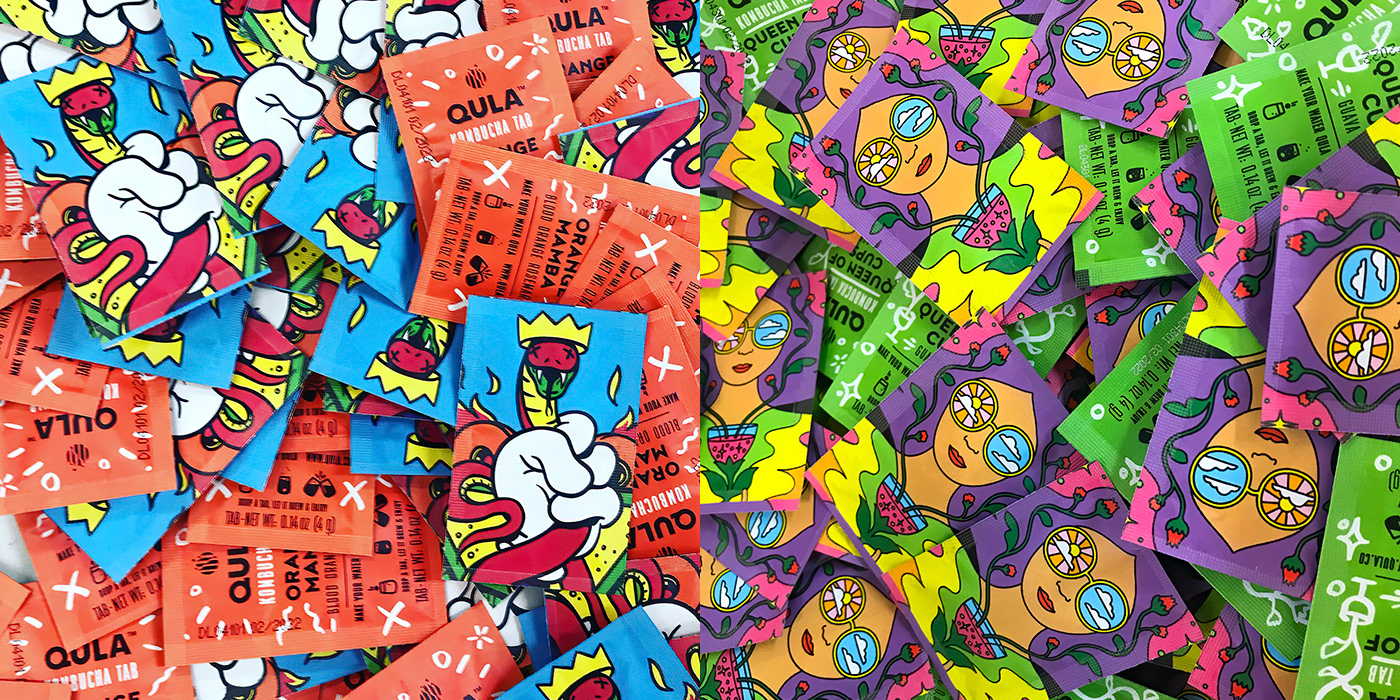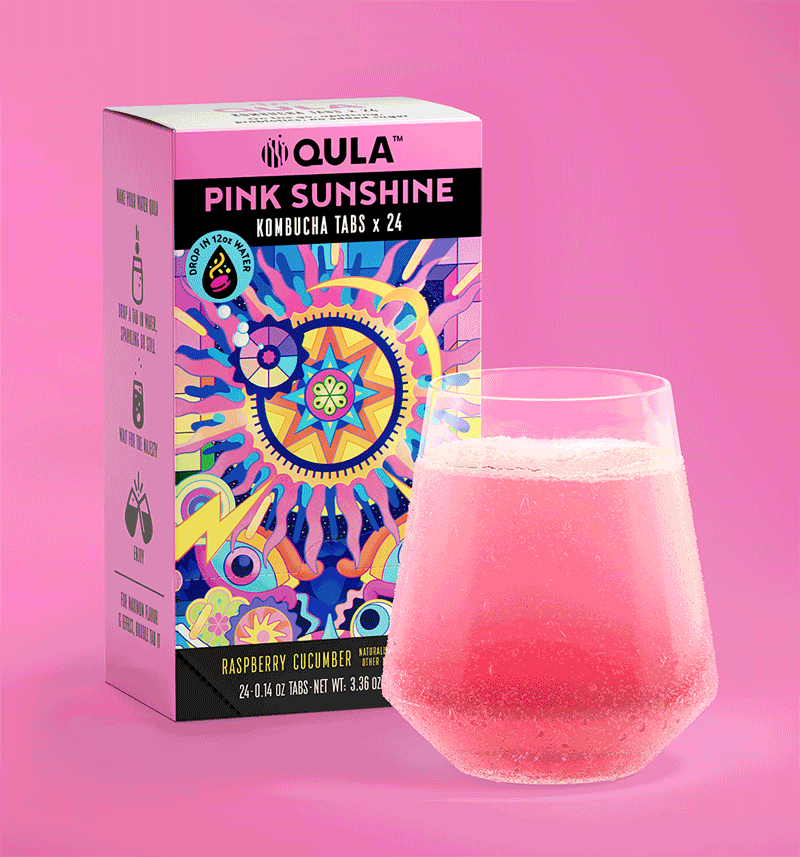 Special thanks to the Qula creative founders, Nathaniel and Becs.