BRIEF // Production Shed Tv had an audacious task. To tell the stories of six unknown New Zealand soldiers in WWI with nothing but abandoned, one-hundred year old photos to go on. With the meagre research gathered by the production team and NZ's national museum, we were tasked with filling in the war experiences of our six men. Fearing the influx of war documentaries to make the centenary of the first 'great war', reusing the limited amount of black and white footage was out of the question. We needed the emotion gained from scripted re-enactments, but with the scope of sets and visual effects normally reserved for film work.
Pouring over the published letters of other Kiwi soldiers, and discussing the men's historys with researchers and family members, Flying Whities wrote, storyboarded and animated miniature stories that condensed the men's varied experiences in dramatic and emotive illustrations.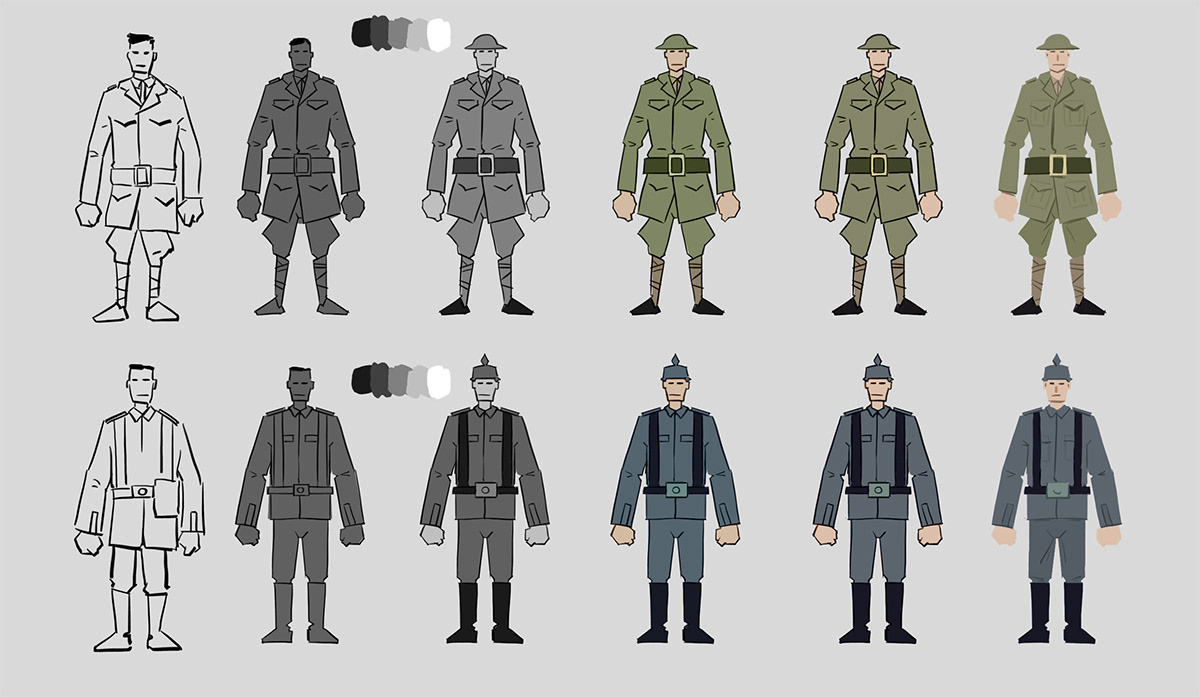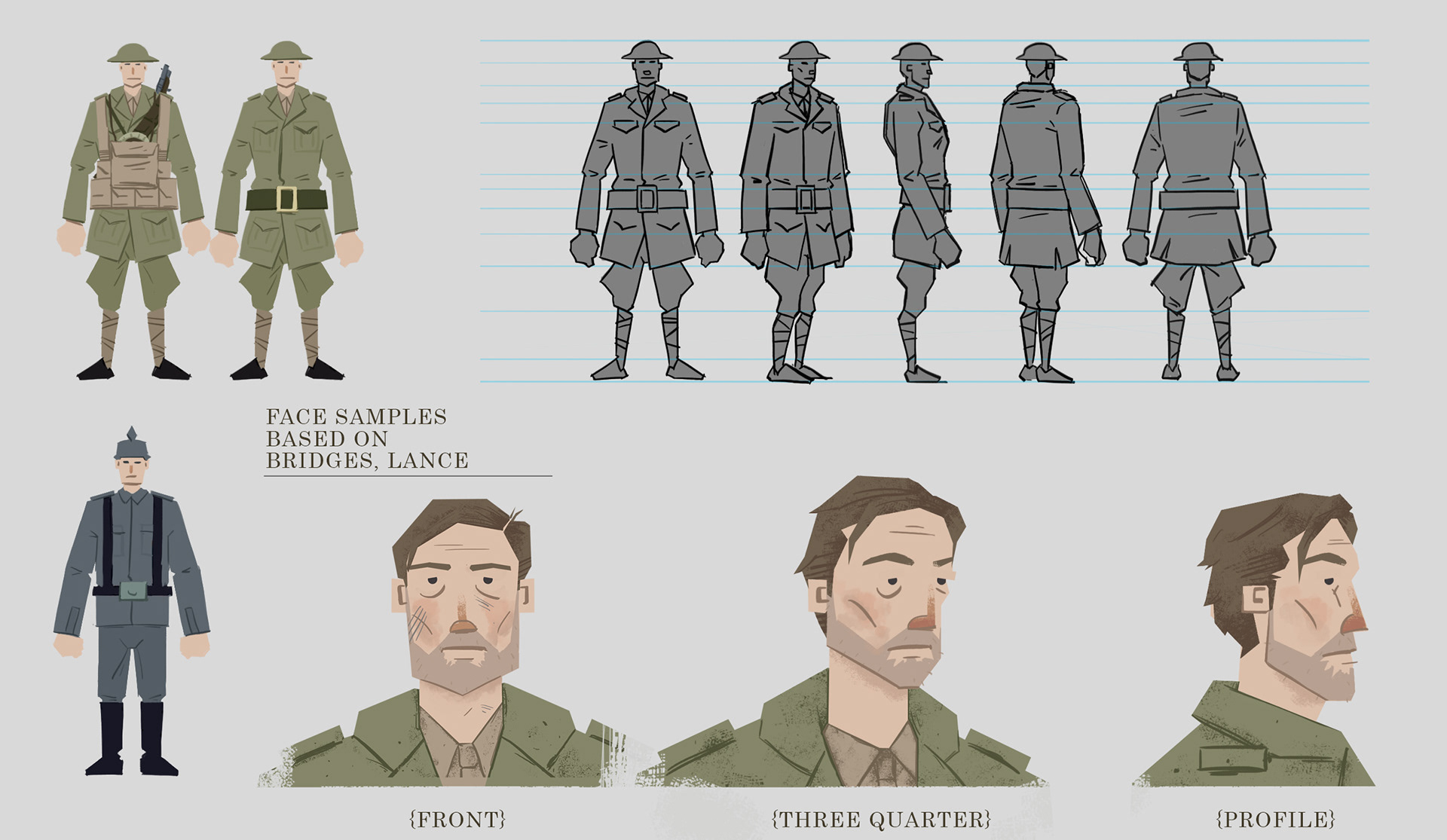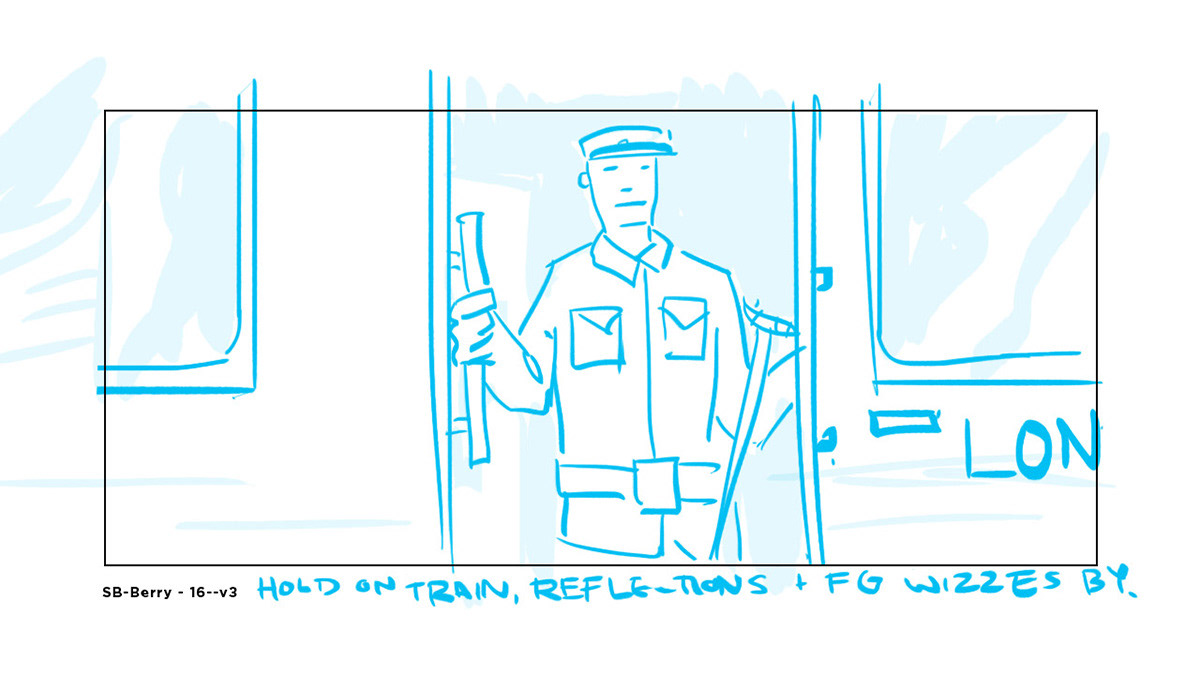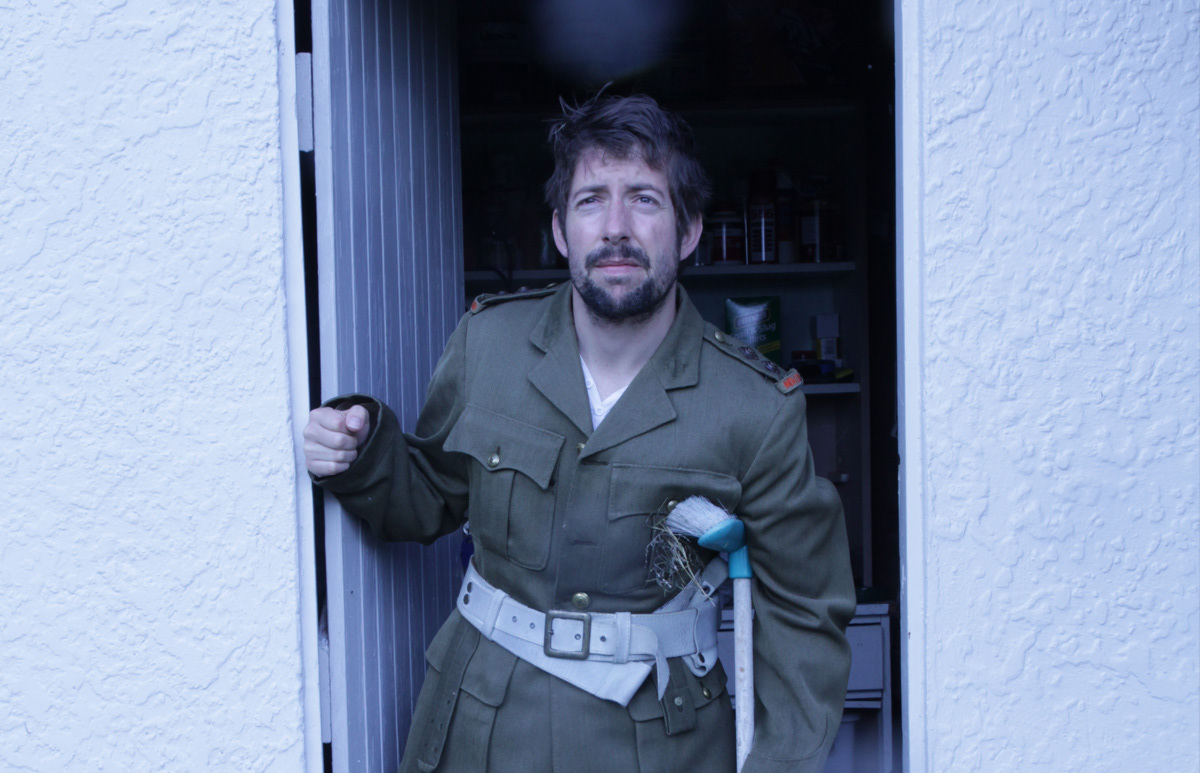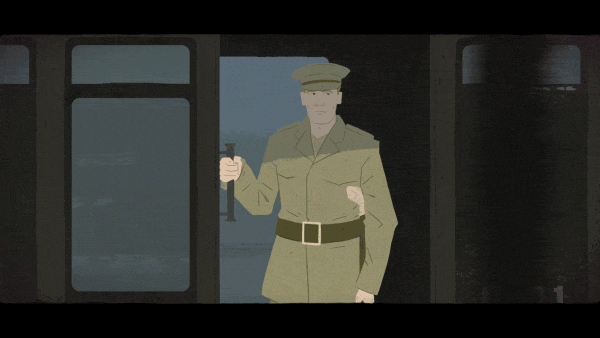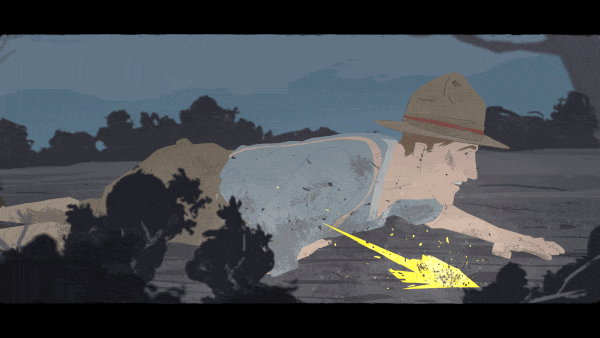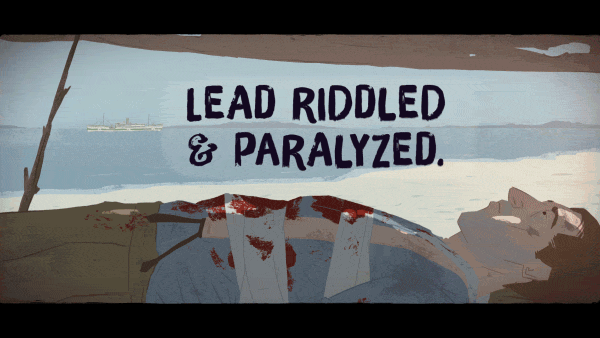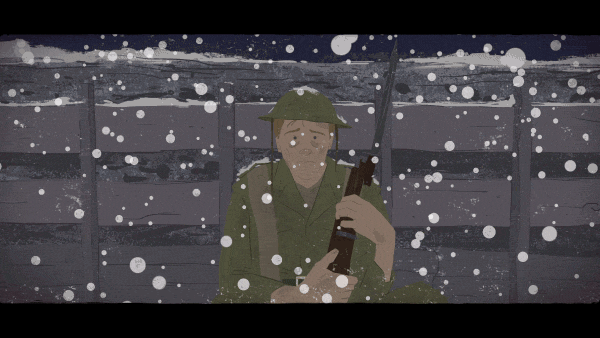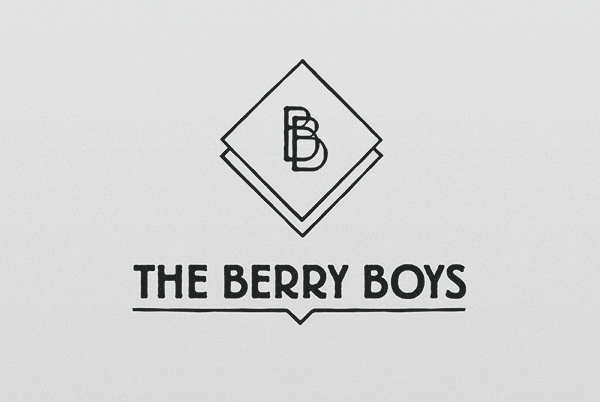 Thanks for checking it out. If you're in New Zealand you can view the entire Berry Boys documentary on
TVNZ onDemand
.