BRIEF //
All Inn Brewing Co
had a massive line up of sixteen plus quality beers, an established energetic brewpub location and a thriving Fresh Wort Kit business.  But there was a sense that new Brisbane breweries were crowding in, and the current look wasn't unique or cohesive enough in an increasingly competitive craft beer market.
Flying Whities wanted to bring the branding and logo back in line with All Inn's poker related name and creation and bring more relevance and energy to the beers. Brand values where redefined and simplified and exploration began to create a more inclusive, approachable and playful feel that also reflected the core brand story of its underdog founder 'risking it all' to brew quality, unpretentious beer.
The pitch was to swap out the Pin Up girl aesthetic for a range of diverse and playful 'face cards' which kept the beers as characters but opened up avenues to different worlds and times, all held together by a unified illustrative style and the visual theme of playing cards.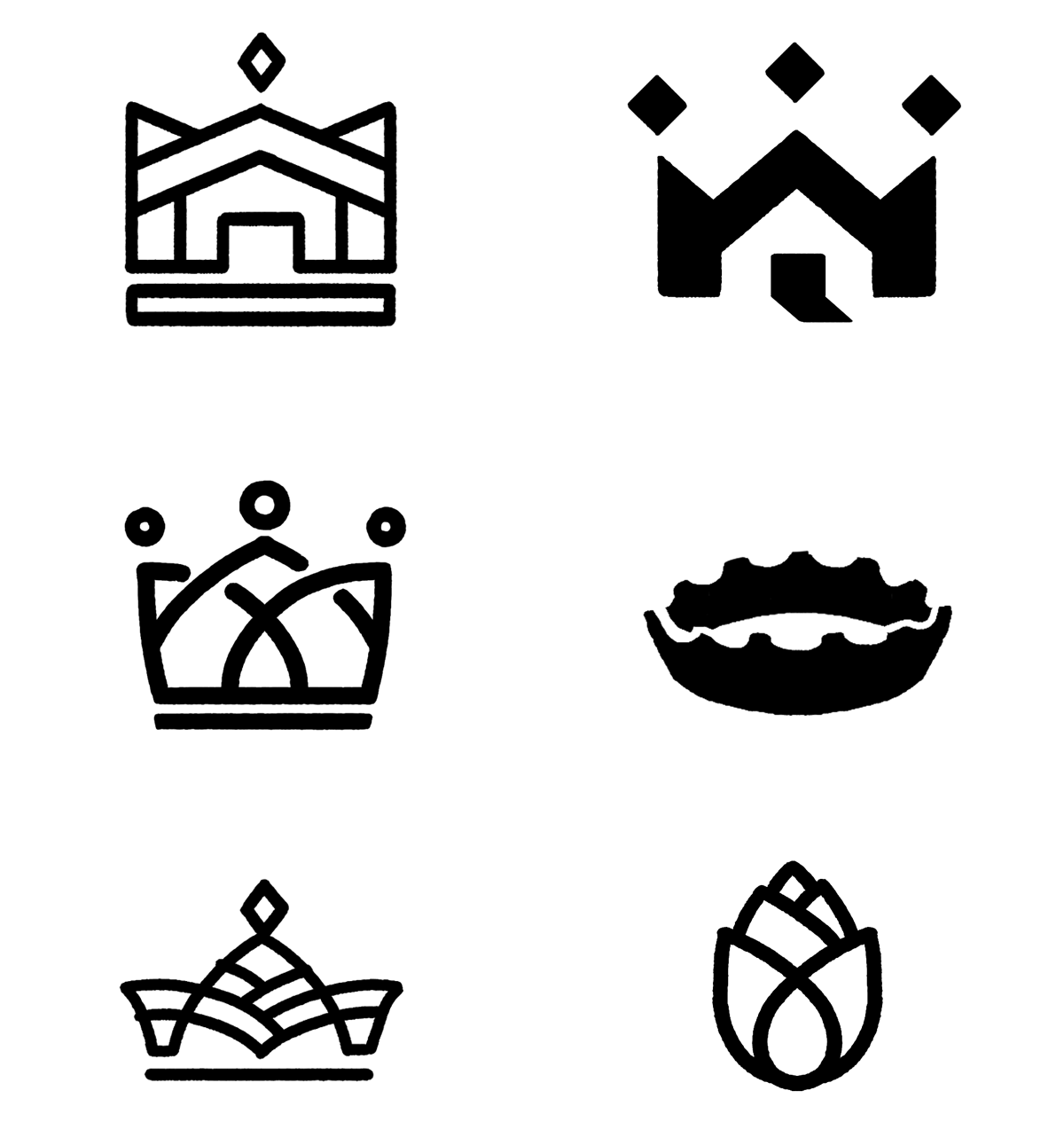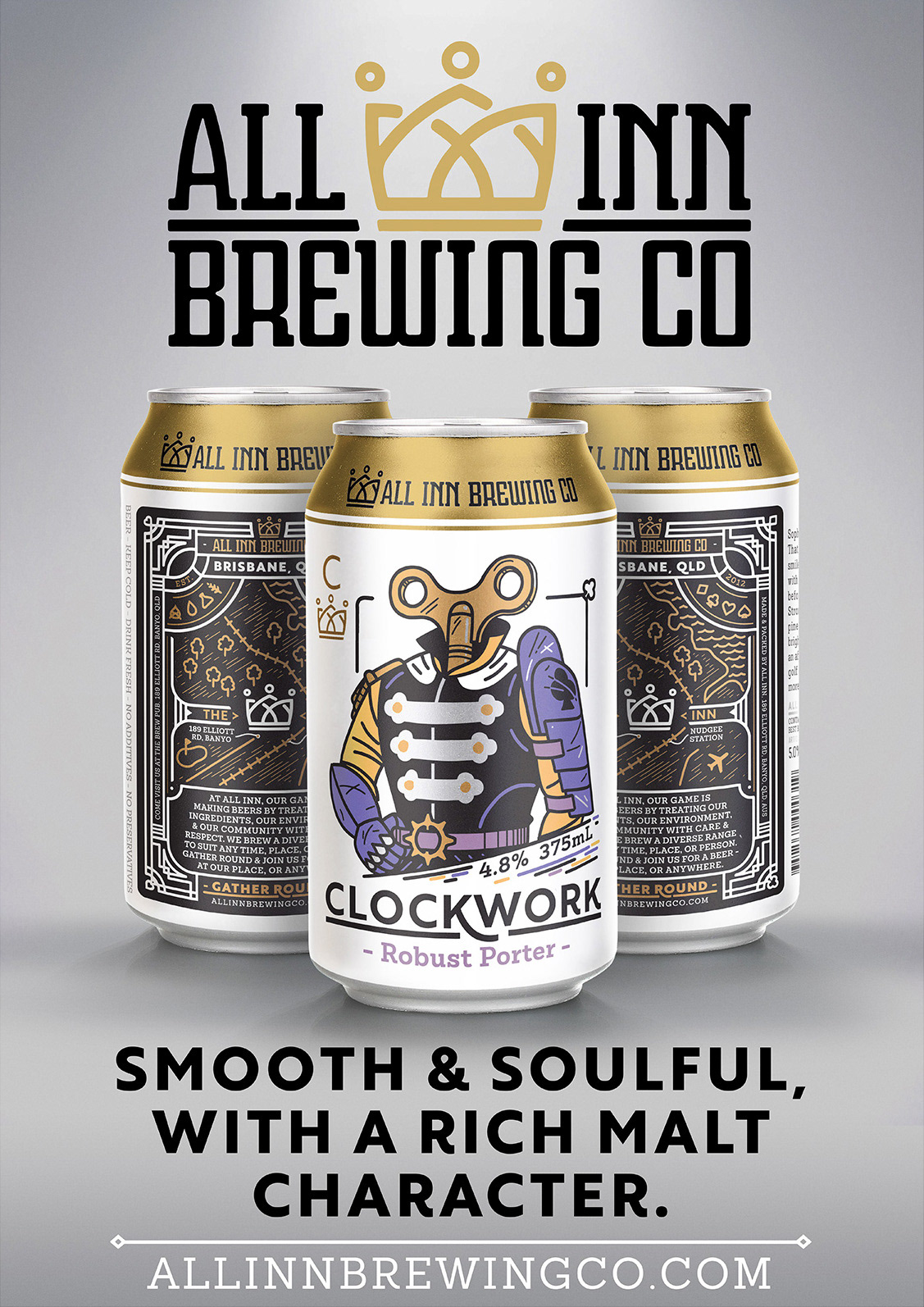 The team at All Inn wanted to expand into off-site sales of canned beers, and with Flying Whities' expansive experience with beer packaging we were able to find the right balance between quality and scale by combining printed can techniques with metallic substrate stickers.
Attention was also paid towards retaining each beer's unique personality via the strong use of illustrations, but balance that with a great brand and shelf presence via consistent supporting graphics and the use of a consistent 'card back' across the range.